Installation of airbags in car seats
1 450 000 +
seats shipped
Technology used

Assembly
Aims and cooperation
Our goal for every cooperation is a satisfied customer who will return to us. The basic assumptions are therefore:
Quality of services and reliability of deliveries
Price level compared to the competition and price stability
Delivery dates
Overall flexibility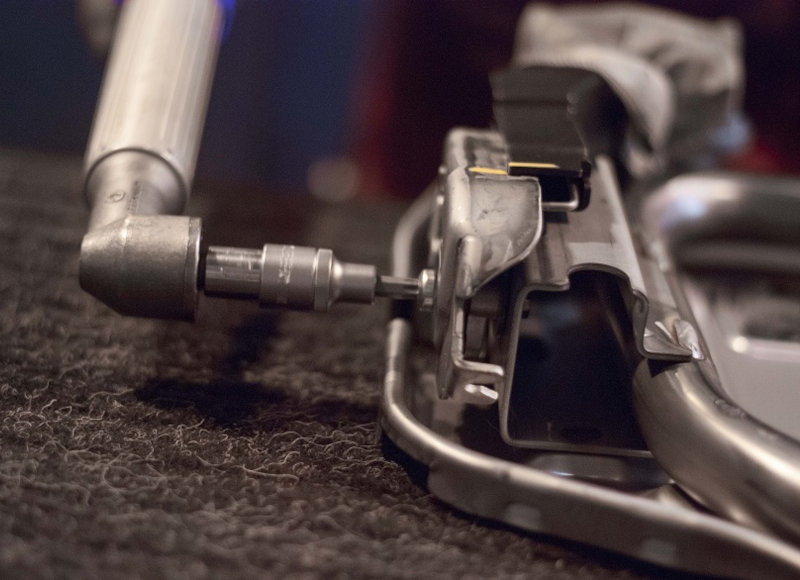 A DEMANDING JUST IN SEQUENCE DELIVERY REQUIREMENT WAS MADE BY A KOREAN CAR MANUFACTURER. THE TASK OF DELIVERING AN AVERAGE OF 550 SETS PER DAY WHEN ASSEMBLING THE STEEL STRUCTURES OF PASSENGER CAR SEATS WAS FULFILLED BY LAKUM FROM 2011 TO 2014 TO THE FULL SATISFACTION OF THE CUSTOMER.
Objectives and details of cooperation
High flexibility in design and continuous adaptation of requirements.
Design that exceeds the required capacity of 550 sets per day. At the peak of production, up to 900 sets per day were achieved.
Adaptation of production to the indicated background in the company, which for the whole project amounted to 1,000 m2.
In just two months, our team at Lakum-AP was able to build a new assembly line, train the operators and deliver this key component directly to the customer's assembly line. In record time we managed not only to meet the customer's requirements for a relatively complex production programme, but also to exceed expectations for the required production capacity.